Liquid Gold
A Healthier coffee for you, a smooth Gourmet taste with less acidity at an affordable wholesale price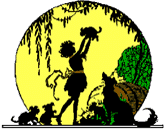 Kayted - HELP !
compliments Ted & Kathy - ©-T.Kapela - 631-473-5594
This section is designed to help you navigate a web site and web functions in general
Note: we have updated this info as Microsoft NO LONGER supports anything to do with XP or Office 2003 !
For problems not solved here - we suggest you try the following Tech Support group of people.
For a small monthly fee, you get 24 hour live help whenever and as often as you need it,
with no blaming the other guy or being on hold at your expense.




## - Support for Microsoft XP ends.
1. Printing Information from this web site and other Internet sites
A. Acrobat Reader & PDF files
B. Word 97-2003 files
C. Printing This and Other Web Pages

2. Using your web site as a marketing tool

3. Computer Information - Suggestions to Optimize Your Computer for Slow Computer and Internet Use
A. Computer Monitor Settings
B. Computer Requirements for the Web
C. Temporary Internet Files & Cookies
D. Where Did My Files Go?
E. Should You Open That E-Mail?
F. Definitions of some computer terms

4. Three-Way Calls
5. The Last Computer Buyers Guide by Bill Barns, Slate

---
---
Microsoft XP ---- Support has ended
A Warning for all using the XP operating system - DO NOT - AGAIN I SAY - DO NOT - Use the System Restore disks or the built in System Restore function ( usually F10 on Boot ) to try and fix a problem! See why below!!!
For many, the ending of support from Microsoft ( that means there are no more security updates and you may no longer find updates to the XP operating sustem or MS Office 2003 or Internet Explorer ) is an expected and so what type of thing. XP has become one of the most widely used Microsoft systems ever because it worked! And, unless you are doing intense graphics and the latest streaming video's etc, you are happy. Your machine works just fine for what you are doing - including the Doctors and other professionals.
BUT, XP does have security flaws that hackers are going to exploit big time now that no one is watching anymore! Anyone who uses the internet a bit does find the updates and malicious software problems a pain. Now that Microsoft will no longer address these problems with updates, you run a big risk of a Virus & malicious software finding all your banking data etc. that may not be fixed by companies selling Anti-Virus programs and the like. A wise choice would be to Upgrade to Microsoft Windows 7 - which looks like it will be the next "XP" in popularity and system of choice. In fact, Microsoft does try to make the upgrade easy using their Windows Easy Transfer program to go from XP to W7 ( Or Vista to W7 ). Go to Windows.Microsoft.com, in the search bar ( upper right ) type "Upgrading from Windows XP to Windows 7" ( or W8.1) and click thru the tabs ( Step1 etc ). NOTE - you will still need your original program disks for those programs you use ( like Office etc. ) as the upgrade does not transfer these. And you may find that many of your existing programs will work fine on W7, but not so on W8.1. As the windows operating system comes in 32bit or 64 bit versions, you need to know what you have. Going from 32 bit to 64 bitt will require all new programs. We found that Staples is pretty good at doing all this for you ( at a cost of course ).
Windows 8.1 and Office 365 -- You will find big changes in the screen layout and directories. Going from XP to 8.1 is a challange for the average user. Additionally, the Windows Easy Transfer does not always do what you expect, especially if you have created folders outside of the Personal directory built in ( My Documents, My Pictures etc. ) Additionally, "My Documents" is now called "Documents" as an example. In fact, Microsoft has partnered with "LapLink" to help with their free download. See www.microsoft.com/windows/en-us/xp/transfer-your-data.aspx (click on highlighted to go there).
Suggestion - first check with the Microsoft site to see if your computer will work with 8.1 . Then decide whether you wish to use the 64bit version ( faster and allows more memory - BUT - need all new programs for this. Example Office 365 64 bit ). Then, using the Microsoft disk, choose new installation which will format your hard drive and remove the hidden partition many computers have for system restore. Then install all your new programs. Do not change any settings etc. yet, or try to use anything. Then, on your old computer, go to the above link and install the transfer program and follow instructions ( Probably a good idea to do this first to see the instructions - it's free and safe )
Why use the Transfer program??? - All those little changes you made to your old XP and associated programs have your personal settings - how you used your computer! This program will transfer ALL your data and personal settings to 8.1 for you to ease the "learning curve". Trust me, you really want to do this.
The reason for the warning above - Many of the systems purchased with XP had System reinstall disks or a partition on the hard drive to re-install the original operating system and programs present on the machine when you purchased it. That version of XP was probably XP SP 2 . - - - XP SP2 came with IE6 and earlier versions of .NET and Direct X etc. necessary for working on the internet. The problem is - now that you cannot get updates - you will not be able to navigate the internet! Almost all internet sites require at least IE8 to view or download data, and you cannot get it! From first hand experience, if we did not have our own update disks for machine repairs, we would not have benn able to access the Microsoft site with XP SP2 to get to the upgrade info to W7. ( or for that mater, Adobe, Java, MS Security Essentials -- which we like, and others ) .
The customer was having trouble with his computer, and was not able to resolve the problem, so in desperation, chose System Restore to fix. He was using a wireless mouse. System restore was 1/2 way thru ( which destroyes the exesting OS ) and he could not continue because he did not have a PS2 type mouse ( the one with the green plug on the end ). XP SP2 is too old to recognize wireless devices, and his machine was a 2005 vintage. Luckly, the System Restore saved his files and settings, and we were able to recover his data and upgrade to W7.
Now, what are your choices. The above customers machine was used only for email and pictures and playing around. Although 2005 vintage, there was nothing wrong with the machine. Surprisingly, it was clean inside because it was not used a lot and was not left on all the time. He did not wish to purchase a new machine, and more importantly, all new programs! While Dell, HP and others offer complete systems with MS office etc. for $800 to $1500 with monitor etc, the learning experience may not be what customers are willing to endure. Anyone who has been using Office 2003 forever and had to upgrade to Office 2010 understands. But, you have to balance the cost of our services with that of new equipment AND programs!
A Word of Caution - You will probably wish to upgrade to W7 IF - - - you use your computer for - - -
Banking, Purchasing, Selling, Buying anything, Paying for anything like registrations, monthly electric/gas/oil etc. or anything that requires you to input passwords, ID's, birthdates, family info, ( like Family Tree etc. ) because with the vulnerability of the XP system now, hackers will be able to collect information by actually attaching to your computer thru the internet and use your computer to hack others ( your friends and family ) while monitering everything you do, and the only thing you will notice is the machine slowing down. By just turning on your machine when you wish to do something and then turning off right away may help, and having a strong password that you change frequently - and not opening emails - im's and the like from those you do not know may also help. But consider this-
Google has a massive file on you if you use their mail or Chrome browser - as does AOL and Optimum. - Case in point - We were given an IPad Mini. We opted for a cablevision wireless router. Out of curiosity, we used the IPad Mini to watch TV. To our surprise, the programs we normally watch on TV were the featured programs on the IPad. Coinsidence?
We find many of the problems people experience with slow computers stem from dust and clutter in the operating system. See item 3 below for some hopefully helpful info.
---
---
1. Printing Information from web sites
A. Acrobat Reader & PDF files. The applications and various forms used are in *.pdf format. Forms in this format are forms that are not designed for the user to modify, as they are legal documents from the company. Companies use Acrobat Reader11.0 and above, which is offered as a free download at www.adobe.com.
Once you have Acrobat Reader installed on your computer, it will automatically open *.pdf (the star is used here in place of the document name) files for viewing and printing by you. For example, when you locate your pointer on and click (all references to "click" are for the LEFT mouse botton unless otherwise noted) on the words "distapp.pdf" etc., Acrobat Reader opens and displays that file in a new window on your screen. That new window has a tool bar that allows you to copy or print the file you are viewing. (you cannot use your browsers tool bar for this, the line of functions across the top of the screen). If you wish to print the file, you click on the Acrobat Reader tool bar print button (looks like a printer), and the print menu comes up. Look at the selections on the print menu - and make sure the box for "fit to page" is checked!!! Then click OK. Your document will print with all pages.
If you wish to download this document to your hard-drive, select the file menu button (looks like a floppy disk to the right of the printer icon) on the Acrobat Reader tool bar, and a new window appears with the title "Save As". Look at the line that says "Save in" so that you know where the file will be stored. If you wish to store the file in another directory, use the little up arrow box to the right of the sign-in box. On the lower part of that window, you will see "file name" and a box with a highlighted name ending in .pdf. That is the file you are downloading. (and you can change the name of it here if you wish - BUT - must keep the extension .pdf) Now, click on "save" and this application or other .pdf file is now on your hard-drive! To open this file at any time, go to the directory noted in the "Save in" window we spoke about above, and double-click on the file name. Acrobat will open automatically, and you may print as above again.
B. Word97-2003 files The various Microsoft Word97/2003 files offered here are editable files for your use. To download these files, click on the highlighted file you wish. A new window will appear with the file, different from the above Acrobat files, this window does not include its own tool bar. You use the web tool bar at the top of the browser web page. Note: Word2000 files cannot be opened in Word97. If you only have WinWord 2000, and the file was made in WinWord 2003 or 2007, download the converter from the Microsoft Downloads page for MS Office ( or subscribe to Office Update / Microsoft Update - different from Windows update ) Usually a left click on the "Start" button will bring up Microsoft update - must be connected to internet.
Double click on the Word97/2000 file, then click "file" from the browser tool bar (upper left cornor), then select (click) "Save". A new window may appear saying "You cannot save.......", click "OK". The save screen will now appear. This save screen is different than the above as it is a windows screen. Choose a location to save your file to (such as C:\My Documents - C:\My Download Files or your Word97/2000 location). At the lower section of this window, check the file name to insure that the file name is not followed by ".doc.doc". If so, remove one of the ".doc". Now click on "Save". After you close your browser, you may use Explorer (right click on the "Start" button, lower left on your screen, select "Explore") to find your file. Double click on the file name, and it will open in MS Word97 or 2000 (you must have the program MS Word97 or Word2000, not "MSWorks"). This file or flyer is now totally editable by you.
C. Printing This and Other Web Pages The information on web sites may be printed. The above explains how to print the forms and flyers. This section will detail printing of each section. We will use this page you are reading as an example.
As you scroll down this web page, you notice there are no page breaks. When you print this page, the information is placed on the 8 1/2 x 11 copy as it appears here, as if you laid the pages in a line. Therefore, any tables may span a number of pages.
You are viewing this page with other pages, called "frames", all at the same time (A number of web sites do not use frames, and that will not change the procedure outlined here). Therefore, to print these "words", you must first use your mouse pointer and click on a word. Then, go to the browser tool bar at the top of the web page, and click on "edit". In the drop-down menu, click on "select all", and all of the words on the page will highlight. NOW, select the "print" icon on the tool bar, make sure the right printer is selected, and click on "print" or "OK"
An alternate method, if you are familiar with using a mouse, is to click on the page you wish to print, then RIGHT click on the page, and left click on print in the drop down menu.
---
---
2. Using Web site as a marketing tool
How To Use Your Site as a Marketing Tool
A. It is suggested that you print out some sections of your web site, as it is your marketing tool, product descriptions, applictions etc.
Encourage your customers to print out their registration and confirmation pages as a record of the data sent . NOTE: The "edit" and "select all" are not required on these pages. Just select the "print" icon.
If YOU print out copies of the blank registration page form for yourself, you will be able to guide and train your people on how simple and cost effective all of this is; and the quality is a lot better than "FAX". Your personal web site and the "dist. login" button will bring you to your "back office" where your genology, downline information and current commissions are displayed. When you first enter your back office, you will see in the upper right the words "Distributor Resources". If you click on the words, a list of all of the flyers, applications and promotions will appear in PDF format for your to print or download. You "log-in" to your site with your ID number and passwors, which is your first name the first time you enter. Change your password before proceeding.
B. You may use the generic flyers in this site for advertising. Once contact is made, sign up is on this web site. Therefore, make this site your tool. A simple one step process, send your referrals to this site with your Name and the rest is automatic sign-in. With a copy of this site printed out, on the phone, you can walk your referrals thru the sign in process if necessary, and indicate site locations for answers to their questions. Totally duplicatable for those with computers.
---
3. Computer Information - Suggestions to Optimize Your Computer for Internet Use
Slow Computer - There are a number of environmental and operational conditions that will slow down your computer.
Memory - Win97 works with 256mb, better with 512mb, but (best with 1GB. If you are using Win97, it is most likely your computer system will not improve with more than 1GB memory ( if your machine can have more ), except for memory intensive programs like graphics and web design programs.
Windows ME & 2000 - Minimum memory for good operation is 1GB to 2 GB for graphics/web surfing/AOL/YouTube and the like.
Windows XP - Although they say 512mb will work, 1GB and better is needed. 2GB works best, and has a limit of 3GB. Most programs that are used today on XP will require you have at least 2 to 3GB.
Vista - If you wish to do more than surf the web and get mail, 2GB is a must, 3GB is better to limit of 4GB.
Win7 - There are two versions, 32bit and 64 bit. The 32bit version is the one you want, and has a max of 4gb. for memory. More than sufficient for normal use. Since it will only recognize 3.2gb of the 4gb memory, install 3 gb.
The 64 bit version is for heavy users and you will probably need newer programs, and will use all memory. This version works best for heavy graphics use and streaming video etc.
Programs - All Windows/MAC versions - Windows XP and later versions include the Windows Firewall and ( a free download ) Microsoft Security Essentials. We find these to be the way to go, but you will still need a program to clean your registry and junk files. The best way to slow down your machine is to install AOL, Anti-Virus, FireWalls, Spy programs etc. AOL is the biggest culprit as it seems the program takes over your machine. AOL has compatibility problems with many AV, firewalls etc. and wishes for you to use their systems. Though the AOL system is fairly secure mail wise, you may find that some of your mail "disappears" or is never received depending upon content ( Political and otherwise). This can also be true with Google and after market FireWall and Anti-Virus programs . Though they are all getting better, expect a dramatic decrease in speed. And, you may not even notice it, but as you add more programs ( NERO, HP graphics and other CDR-DVDR, WEB-TV, more than 1 or 2 printers, camera card readers,Office, Tax and Accounting etc ) each accesses the web to automatically update and are started when you start your computer, slowing it down. As far as we can tell, Microsoft and Apple do not subscribe to deciding for you what you may see and do.
Temporary files and Cookies - See section below for cleaning - XP and W7 make this easy- A must once a week if you surf the web! We get calls from people who are amazed that they have 2 or 4 THOUSAND temporary files, which ALL have to updated everytime you access the web. You do not need them all, they are on your machine to make the internet faster for the session or web sites you are looking at.
Environmental - Where is your desktop or tower located? On the floor? ( Also applies to laptops ) In a dusty area? Do you have cats or other animals helping you type or surf? All computers generate heat (along with cathode type monitors ) and the computers use fans to get rid of the heat. Your power supply has a fan, your ( never machines ) main processor chip AND probably your Video card have fans, and there are at least one to four cooling fans pushing and pulling air through your computer. Along with that air is dust, people droppings ( you do shed skin ), people and animal hair, bugs and whatever. That dust collects on the fans, the screens and holes where the air goes in and out, in your floppy/CD/DVD, the heat sinks on your processor and video cards, effectively blocking heat dissipation. This causes your processor and video card to slow down or even stop working. Sometimes, destroying the processor. Most new processors will slow to 1/2 to 1/3 their speed to save themslves from overheat and meltdown. An easy fix - open the machine once in a while, and use air cans to blow out all the "stuff" - DO NOT TRY TO WASH - and we suggest you do this outside of the house because it does get messy. NOTE: we have restored machine operation for a number of people by just cleaning them.
Defragmentation and Registry Cleaning - No matter which web browser you use under windows, cookies ( identifiers of you for web sites so they can keep track of your preferences. Necessary because lets say you log onto DELL computers and wish to shop or download info - they must have a way to identify you so you do not have to keep entering your ID's) and temporary internet files - to speed up web browsing, add files to your computer. Then, you add programs to your operating system, add pictures, file etc., and then clean, delete, move or ? these files. The computer places this information in specific spots on your hard drive - like dots on a page. When you remove these dots - a hole is left. New information then fills the holes - but is bigger than the dots that are empty, so the rest of the info goes to some other hole. That is fragmentation. Installing new programs is usually done from a temporary location on your hard drive, then partially erased, making more holes. After a while, the new program you install may be in 50 different location on your drive, slowing your computer. Windows 2000, XP and Vista include Defragmentation to redo all your "dots" and combine programs into one area of disk, making the system run faster. In W7, this function is automatic. It also eliminates many holes so machine does not have to search as much. Look under ( left click "Start in classic view ) programs/Accessories/System Tools. This should be done once a month if you use your system alot. Before defragmentation, use the "CleanUp" function under System Tools first.

Registry Cleaning - Warning - the tools available for this can permanently damage your computer operating system. Registry entries are the basic codes that tell your operating system what/where and how to do it. What happens over time, system repairs, virus program repairs/updates, e-mail system programs, MySpace, games etc. all make changes to the registry, some not great. Over time, updates, changes, different versions of programs etc. keep adding registry entries and are not very good at removing them when you are done. ( Windows is not at fault here - exactly. Usually your program is at fault.) Now, all of these enties are inportant to the system, so the system must read all to decide which is still valid, slowing machine. Symantec, Registry Mechanic and AVG are a few good ones and fairly safe to use.
Emails and Web Surfing - There is a section below on E-mails indicating the necessity for AntiVirus/Phishing/Spyware/Firewall programs. They ALL slow down your computer because of the work they do. You may think FREE is always good. But FREE means YOU must do your homework - search the internet - and evaluate the FREE. The best advice we can give here - go to Comsumer Reports and see what they say.
Adding third party tool bars - Third party tools bars ( those lines at the top of your browser screen showing all sorts of functions ) from MSN, AOL, Google,Yahoo etc. do a number of things. First, the advertisements take up processor time, the multiple functions are constantly updating, and they all reduce the viewing area of the web sites. And, they also make themselves the default search/browser companies. Many times when you search, you are not using a recognizable word for Google - Yahoo , where an IE7 search button succeeds. You can add/remove these addons by using the "tools" button in the IE menu, "manage Add-Ons "
A. Computer Monitor Settings - Viewing this and other web sites requires some consideration of your monitor settings. Most web pages view better when your display (monitor) uses 1024x768 with large fonts selected in the monitor settings screen. "Greek to me"?? you say??
There are a number of screen sizes available to you in the "Display Settings" menu. Normally, the newer flat screens will install the optimum screen size automatically for you, but you can still change. 640x480 will give you the smallest page view, used on older monitors, but the largest size of everything on the screen. Viewing this web site and others with your screen set here will result in constant movement of the scroll slide bars to the right and below to see everything on the page. Resetting your screen to 800x600 or higher will result in smaller font sizes, but more of the page visiable to you. Most web pages are designed to be viewed in 1024x768 and more, giving the smallest font size, but most viewing area. BUT, you can adjust the font size to "large fonts", to make everything comfortable to read. At this setting, scrolling left to right is at a minimum.
How do I change the screen size?? We must make some assumptions here. First, you are using MS Windows. You are using a PC (MAC instructions are different). (More on types of computers and configurations below).
The opening screen in Windows is your Desktop. This desktop has all of the icons for your various programs and functions available to you. You can reach the Monitor (Display) settings menu from the desktop; go to the "Start" button, or RIGHT click of the mouse button (use the right button on your mouse) on a blank section of the desktop. For this example, we will use the RIGHT click of the mouse.
Note: You can reach the monitor (display) settings menu from the "START" button (lower left of screen) at any time by clicking on the "START" button, then click on "Settings" on the menu that pops up, then click on "Control Panel" on the next menu. The "Control Panel" will then open, then double click on the "Display" icon (looks like your monitor), and the "Display Properties" menu will appear. Then follow directions below.
You can reach the "Display" properties menu from the "My Computer" icon normally located in the upper left of your Desktop. Double click on the "My Computer" icon, and on the next menu, find and double click on "Control Panel". The "Control Panel" menu will open, then double click on the "Display" icon, and the "Display Properties" menu will appear. Then follow the directions below.
Using the mouse to enter the "Display Properties" menu, find a blank area (no icons) on your Desktop screen, and using the RIGHT hand mouse button, click once. A menu will appear, move pointer to the word "properties" and click once ( remember, unless we say different, click means using the LEFT mouse button). The "Display Properties" menu will appear.
From the Display Properties menu, choose the upper right tab the says "settings", and click once. The settings menu will appear. Note the information. A picture of a monitor will be center, then below that to the left will be "color palette", and to the right will be "Desktop Area" . Next down will be "Font size". This is where you change your monitor settings. Some notes and cautions!!!
Changing your display settings may require a "re-boot" or "re-start" of computer question for settings to take effect. Follow screen instructions carefully!! Make sure you have closed all programs and are on the "Desktop" before you try this.Your screen may become unreadable if your Display adaptor ( Matrox/ Diamond Video or other video card or system mother board) and Display cannot use the settings you set here. Change your settings ONE step at a time.
The first thing we will change is the "Desktop area". If your current display setting is 640x480, the indicator bar is all the way to the left. Place your pointer on the indicator, and holding down the left mouse button, move the indicator to the next location to the right until = 800x600 and let go of button. Then go to the lower right of the display menu and click on "apply". Follow the on screen prompts, and be prepared to answer yes or no!!! The screen will resize and change. If the screen is ok, say "OK/Save/Yes". If the screen is not readable, wobbles or ??, say "NO" or "Cancel" If you were successful, the screen is now at 800x600. If the computer now asks to restart, do so now.
If you missed the questions, and your screen is unreadable, you may have to restart the computer in "Safe Mode" to correct the problem.
>When your computer restarts, follow instruction above, and go back to the "Display Properties" menu - "settings" menu again. We will now try to go up another step. Do not worry about font sizes yet! Find the box labeled "Desktop area" again, and move pointer to 1024X768 location ( some computers will allow even higher settings. For a 14" monitor, do not go higher than 1024x768 unless you know how to make other changes to the display - the fonts will be too small) Before you click on apply, look to the next box down that is labeled "FONT size". If it does not say "large fonts", click on the down arrow at the right end of the box, and click on "large fonts". Then click "Apply" and follow instructions as above. Restart computer. You may have to make other adjustments to your display if you started at 640x480, such as the background for the "Desktop". But, before we adjust that, there is one more step to optimize your screen for the internet.
Go back to "Display Properties" menu, then "Settings" menu. Go down to the left, and find "color palette" and check settings. If it indicates "256 color" or "High Color (16 or 32bit)" - OK. You can try to set it to the highest you can before the "Desktop area" tries to go to a lower selection. Take the highest color pallette setting that you can with a 1024x768 screen. Check your Windows help screen under display if screen has a slight flicker. Changing color settings will require restart. Check apply, and before you restart, we will make one more change. Find the tabs at the top of the "Display Properties" menu, and click on general. A picture of a monitor will show your background. To the lower right, find the word Display and two buttons - one is "Tile", the other is "center". Click on "tile" to fill in the Desktop background. If you are not using a standard background, you will have to adjust the size of the graphics file associated with your background. You are now ready to view any web site with full screen viewing.
B. Computer Requirements for web - The type of computer you are using and the browser/isp make a difference on what you see and how fast your screen reacts.
AOL, MSN and Google etc. usually refresh their information quickly, and access to most sites does not give error messages, most of the time. Other ISP's may create lags in retrival of data, especially when a site is updated by a web-master. Remote ISP's seem to have trouble accessing sites designed for current HTML and JAVA, and may not reflect changes to sites until the next day. VISTA users - you may find you will need to download a codex audio file - free - when you try to play .wma ( Windows Media files ). 1/09 information. Google, Firefox and Mozella and other browser types may give you trouble finding some sites. We prefer Internet Explorer ( IE8 or above ). Note, W7 - use IE11.

You should be using the latest versions of your Internet Access program (AOL,MSN etc.) and Internet Explorer 8 or better. If your computer satisfies the requirements for these programs, you will be OK. Your modem should be capable of 56k, even if you cannot attain that connection. If your actual connection speed is less than 26400, downloads will be painfully slow, as will sites coming up on the screen. If available in your area, DSL from your phone company will give you very fast internet - We prefer a cable modem at present, as that service works with everything and is very fast.
Windows users, Vista and above, may wish to visit the Microsoft web site, http://update.microsoft.com. This site will check your computer and suggest free upgrades that will improve performance. Choose the "Product Upgrade" button, and the site will analyze your computer then offer you a selection of up-grades to improve security, speed and operation. Important up-grades include the "Security Package", or IE8/11, Real Player, Direct X, Shock Wave, Flash and any others that mention a program on your computer. If you use other Microsoft programs - you can go to www.microsoft.com/downloads, select the product you have, and download all of the upgrades for free. Most all of these downloads will allow you to download and install automatically, and you should choose that option. Note: Some of these "up-dates" file sizes are quite large, so if on a dial-up, be prepared for downloads taking 1-5 hrs.!!! Currently, we do NOT suggest downloading RealPlayer because it takes over your computer.
What Microsoft Supports - Currently, anything below Vista is not available. Win 98 only uses IE5, Win2000 can use IE6, and XP IE8, and above like IE11 which gives the most information about a web site, and uses the latest video, graphics and functions. Note - the internet is changing daily. Earlier versions of IE do not access the internet effectively, and you may experience no video streaming, very slow, response with many blank areas.
Please Read the section below on "Where Did My Files Go" if you plan to download the files directly to your computer, instead of the automatic install offered in Windows 98 and later!!
To "surf" the web, your computer must have a minumum of 64mb of RAM memory; 128mb or higher ( especially with Windows95) is preferred. Windows 98 really requires 512mb. If you experience slow start-ups, slow window pop-up, sluggish performance and locking up, sites that do not load or problems with downloads, try some of the following: Restart computer; remove all temporary internet files; remove un-necessary cookies; check "temp" directory and remove *.tmp files or files with a ~.tmp or *.~tm; run scan disk; defragment your hard drive(s). If you are going to use the web for business, you may want to increase memory to 512mb or more ( if your machine if capable of more ) to save yourself some grief. For later machines, using Win2000, XP, Vista, the following is really necessary for internet and programs (check your computer specs to see if machine can actually use this much ). Windows 2000; 1 to 1.5gb - - - Windows XP SP3; 1.5 to 3gb (3gb is max that 32 bit version of XP can use) - - - - Vista 2min to 4gb+. These numbers also work well for memory intersive programs - see next item below.
If you were working on your computer using personel check book programs, Corel or other graphic/camera programs, games etc., make sure you close all of those programs before going on-line. Many programs are memory intensive, and reserve memory for themselves, reducing the amount of memory available for internet browsers. Restarting the computer releases this "locked" memory which you may need for some internet sites. This is prevelant in Windows95 and to a lesser extent with Windows98 release2. Even with 512mb memory, you may still need to close programs. This is still true with XP and Vista with 1gb memory.
If you see more than two or three items in the active window title bar - including your browser ( the one at the bottom of the screen - all of those boxes listed after the "Start" button), you will run into memory problems unless you have updated your RAM memory.
Your computers storage capacity, or the size of your hard drive(s), will determine how many programs and files you can download or install. You can make the comparison, your "hard drive(s)" are the room where you store your filing cabinets (or boxes) which contain all of your records about your life ( old income tax returns, pictures, old business records etc.). In todays world, anyone working on the internet requires a hard drive size of 100gig-a-bite to handle the files for the operating system (windowsXP/Vista etc), programs (word processors Microsoft Office etc., accounting programs (Quick books and the like), graphics programs (Kodak digital pictures, Corel or Adobe Draw etc), and internet programs (IE5 or Netscape with AOL, Google etc.), and still have space for your records (various files - word processor documents, family photos, e-mail, FAX's , web sites, tax record files, address lists etc). See "Where Did My Files Go?" below.
To give you an idea of how large programs and operating systems are, on a Windows 2000 machine, with operating sysem, AOL,Office, Printer programs, scanning programs, 70 gigabits is required. On a Windows XP machine - 93 to 121 gigabits is required, and thats just to run everything. That does NOT include your data files. Figure using your camera. Each picture is 1mb to 5mb or more!! So, put 100 pictures on your computer, and you need 500mb. In a year or two, considering all the pictures you take and download, music files etc., you can fill a 100GB hard drive. If you curious, click on your "My Computer Icon" to see what you have and what you are using. ( if the numbers do not show, in the tool bar, select "view" "details" ) In todays world, machine come with 1000gb drives ( 1 or 2 terabite ). 500gb drives are the norm.
C. Temporary Internet Files & Cookies -
XP, Vista, W7 - A useful feature to help clear tracking info and make it harder for hackers and trackers to monitor what you do is to use the "Safety" feature under the "Tools" menu in IE8 and above. Below we offer manual step by step removals. Using this "Safety" tool does all in one step. Do this once a week. Also empty your Recycle bin once a week.

Find and click on the "Tools" button at the top of your IE screen if it is there, and then click "Delete browsing history" , or click on the button that looks like a sprocket gear, and then click "safety", then click "Delete browsing history". Now you have to make decisions.
Our personal suggestions - ( check the boxes with your preferences ) - - - Uncheck "Preserve Favorites website data" --- Check "Temporary Internet Files and website files" - "Cookies and website data" - "History" ---- Uncheck "Download History" ---- Check "Form Data" - "Passwords" ---- Uncheck "Tracking Protection, etc" - - - - - Using these sugested selections will force you to enter passwords and form data all the time, which we feel is a small price to pay for the added protection.
An additional tool is located in the "Control Panel" of on XP and above. Choose "Performance Information and Tools", then choose "Open Disk cleanup" and choose files to clean. This will catch un-needed update files, Temporary Internet files etc. Do once a month. Restart your computer after cleaning to reset system and improve performance.
A. Temporary Internet Files - As you visit various web sites, a temporary file is placed on your computer in the "temporary internet files" directory so that the next time you open that site, the graphics and other information necessary for your screen and computer to react quickly does not have to be downloaded again. If you notice, the first time you visit a site, it takes a long time for the pictures to appear. The next time, the pictures appear very quickly. That is because the graphics are already on your computer. This directory can get VERY large with duplicate information - sometimes 12,000 files have been known to be there ( 1 to 4 GIGABITE )! This would be OK (except for the loss of disk storage space) if your other settings for refresh of web site information every time you vist a web site is activated in your preference settings for your browser! A number of calls we receive stating that the current information is not displayed on their screen is due to these "temporary internet files" being used in place of the updated information available at a particular web site. You get a white screen telling you the web site is not available because the information in your "temporary" does not match with the web site data. If you have repeated problems reaching a particular web site, we suggest you remove all files in the "temporary internet files" directory on your computer and the history files in your browser. See below for how-to.
B. Cookies - No, these are not what you think. Cookies are files placed on your computer to identify you to the web site you are visiting. They contain information about your password, identity and computer information so a frequently visited web site can allow you to access your files quickly. Cookies ALSO serve online merchants and informational data base companies ( like DoubleClick data base, ABACUS, clickstream and others - See Consumer Reports Article pg43, May2000) to gather information on how you use the web so that you can be target marketed. Turning off cookies does not work, because you will probably have a difficult time getting into a secured site or be able to sign up on any site for anything. The best way we have found is to remove the cookies from your computer if you do not know who they are from. Ever wonder why, when you opened that e-mail and found it to be an advertisement for a porn site, you started to get them every day? You got "cookied!" and loaded with "temporary internet files", and information was sent to a data base saying you opened the file.
C. Removing "temporary internet files" - "temporary internet files" are stored in a directory under that name located in your "Windows" folder. From the "Desktop", go to the upper left cornor and find "My Computer". Double click ( some computer only need single click), and the "MyComputer" menu opens. You will find all of your hard drives, floppy drives, CD, DVD etc. listed here, along with the folders "Control Panel", "Printers" etc. The box icon(s) after your floppy drives are the hard drives, with a caption under them which identifies them as (C:), (IBM-PC C:) etc. The drive listed with a C: is where your main Windows files are stored. Double click on the (C:) icon, and a new menu appears - listing all the folders (folders have a yellow box to the left indicating a file folder, like in your filing cabinet) in (C:) drive C. Scroll down until you find the "Windows" folder. (Not the "Windows Update" or ??) When the "Windows" folder menu opens, look for the folder named "temporary internet files", and double click to open that folder. NOTE: it may take a while if there are a lot of files! In Win 2000 and later, from your IE browser window, click "tools" , then "Internet Options" and depend upon version of IE - Delete files/history/cookies or use the "Delete All" button on IE7 and above. One disadvantage for, for some people, is that you will have to re-enter your ID's and passwords. Personally we consider this a good thing, because then Phishing programs, Key-Loggers and the like will not be able to get your info easily then.
When the hour glass stops working and the files appear, go to the folder tool bar (upper left in menu screen), and find "Edit". Click on "edit", click on "select all", and all of the files will turn blue (on most computers). Hold down the "shift key" on your keyboard, then press the "delete" key. When the prompt appears asking if you want to delete the cookies, say "NO"!! ( You do not want to do that here, except for win2000 and later) All of your temporary internet files are now permanently deleted, BUT, they still may appear on the screen. Not to worry, just go to the upper right of this menu and click the "x" in the box, and you go back to the "Windows" folder. You may now double click on the "temporary internet files" folder, and you will find only your cookies listed.
D. Removing "Cookies" from your computer - Win 95/98 - ( XP and above, use above "Tools" menu) "cookies" are stored in a directory under that name located in your "Windows" folder, and will appear listed in the "temporary internet files" folder also. We will remove them by using the folder "temporary internet files", as you can see where they can from in that folder. From the "Desktop", go to the upper left cornor and find "My Computer". Double click ( some computer only need single click), and the "MyComputer" menu opens. You will find all of your hard drives, floppy drives, CD, DVD etc. listed here, along with the folders "Control Panel", "Printers" etc. The box icon(s) after your floppy drives are the hard drives, with a caption under them which identifies them as (C:), (IBM-PC C:) etc. The drive listed with a C: is where your main Windows files are stored. Double click on the (C:) icon, and a new menu appears - listing all the folders (folders have a yellow box to the left indicating a file folder, like in your filing cabinet) in (C:) drive C. Scroll down until you find the "Windows" folder. (Not the "Windows Update" or ??) When the "Windows" folder menu opens, look for the folder named "temporary internet files", and double click to open that folder. NOTE: it may take a while if you have not removed the files as noted in C. above. It will be hard to find all of the cookies here if you do not remove all of the temporary internet files first.
In the "Temporary Internet Files" window - if you cannot see the name "Cookie:john doe@aol.com/" etc. which is your name and where the cookie comes from ( the @xxxxx), from this menus tool bar, click "view" and select "list". You should now be able to see all of your cookies and where they come from. One at a time, holding down the "Ctrl" button on your keyboard, use your mouse pointer and click once on each cookie you wish to remove. As you select each cookie they will high-light ( turn blue on most computers). When you have selected all of the cookies you wish to remove, let go of the "Ctrl" button, select "edit" from the menus tool bar, then select "delete". A window will appear and ask " Send selected files to recycle bin?". Click "Yes". You have now removed all of the offensive cookies. Use same procedure again if you wish to remove other cookies.
Windows XP and above users have an additional tools to help remove "Temporary Internet Files" and other unwanted files. From the "Start" button (lower left on screen), click "Start", "Programs", "Accessories", "Systems Tools", "Disk Clean Up" and follow instructions. You may also use this directory to "Defragment" your hard drive. From the "Systems Tools" menu, click on "Maintenance Wizard", follow instructions and click "Do Maintenance Now" button - BUT - be warned, this may take up to three hours or more.
Another method of navigating the files on your computer is using "MS Explore". RIGHT click on the start button, and find "explore", and click on it. A directory of all files on your computer will appear on the left panel, and the right panel indicates what is in the folder highlighted in the left panel. This is a very powerful feature of Windows, and we will offer instructions on this soon. But, it is simple and easy to use, so experiment with it.
---
---
A. What are "file folders and files???" - Understanding files and where they are, or go, on a computer takes an understanding of what a computer really is. A computer serves a number of functions; It is a Word Processor; it is a means to "surf the web"; it is a way to play games electronically; AND IT IS THE FILING CABINET that stores all of your programs, program files and general files (can be a letter you write, a picture that you draw, an address list you create, a spreadsheet you create, a database you create, a picture/graphic/clip-art you download, the attachment to the e-mail you received or those family photos you get with digital cameras).
For illustration purposes, we will reference a home or office room for storage of all of your information. This room can be considered "Drive C:" (the first hard drive in your computer). If you had two rooms in your home or office for storage of data, the second room would be "Drive D:" (the second hard drive in your computer) and so on. For the purposes here, we will only talk about room #1, or "Drive C:"
When we enter room #1, the wall is lined with filing cabinets. These filing cabinets have names on them like; "America Online ", "Netflix", "My Documents", "Program Files", "Windows" etc. In computer language, we call these filing cabinets "main folders or main directory".
Taking the filing cabinet (main folder) "Program Files", we find a number of filing cabinet draws (sub-folders or sub-directories). Here you have to use your imagination a little, because these filing cabinet draws are not limited to 2,3 or six. Visualize a filing cabinet with as many draws as you wish! These filing cabinet draws may have titles like; "Acrobat Reader ", "Corel Suite ", "Lotus Suite ", "QuickBooks ", "Internet Explorer", "McAfee VirusScan", "MSWorks ", "MicroSoft Office" etc.
If we open the (draw) sub-folder "Microsoft Office", we find it split in sections, with multiple file folders in each section. The first sections may be "clipart", and will have file folders called "backgrounds", "bullets", "lines" and "popular". Each one of these file folders will have a number of pages (files). Each page represents a different picture or graphic. You may even have a group of pages stapled together with a tab saying "fancy" on it (this is another sub-folder), and the pages (files) show fancy backgrounds!
If you were to explain to someone how to find the "fancy background" pages, you would tell them to go to the storage room, look for the filing cabinet labeled "Program Files", look in draw labeled "Microsoft Office", find the section in the draw listing "clipart", go to the file folder "backgrounds" and pull the file with the tab "fancy" on it!! Well, on the computer, it looks like this:
C:\Program Files\MicroSoft Office\clipart\backgrounds\fancy where the "\" (backslash) symbol indicates the next location to go to. This is called a "directory". Therefor, when someone tells you to look in the directory "c:\My Documents\Word\personal" to find the letter they wrote to mother last month, you know where to look.
When you look on your computer, using the "explore" feature (more on this later), you will not find "room C:", or locations called "main folder", "sub-folder" etc. Everything is considered a "folder" when files are stored in a directory location. Therefore, C:, program files, Microsoft office, clipart, backgrounds and fancy are all simply called "folders". Just list the folder names after each other to create the "directory" (a map) on where the files are stored.
B. Directory, Directory Path , Path or Location (file location) - The terms "directory", "directory path", "path" and "location" are used, it seems, interchangeably depending upon the software manufacturer. They all essentially mean the same thing - where (a map of where) a particular file is located on your computer, hard drive, floppy, CD, tape or other storage device. This information becomes extremely important when you place files on your computer by downloading from a web site, CD, tape or other transportable storage device.
Normally, when you install a program from disks or a CD, the manufacturer sets the location all the files will be stored in, and will tell the computer (give it a map) where to look for them! But, when you get that ?????.zip file from your e-mail attachment, what do you do with it? YOU must "un-zip" the file and place it in a "directory" somewhere that you will remember, so you can find it again. Imagine having to look thru 25,000 files to find just one? Directories (or maps) make that easier. With Win2000 and above, almost all downloadable files are placed in the "My Documents" folder ( in the "Documents and Settings" folder under your name )
C. Difference between Program Files and Data files -Unless you are a computer programmer who writes programs, the only files YOU will generate are data files.
Program files are generally all the files necessary to make your Windows operating system work or your word processor program work. These files are the instructions to your computer on where to find things, how to draw things, and how to add and subtract!
Data files on the other hand, are letters, pictures, clip-art, photos, accounting records, address books etc. that you generate. Let us say you write a letter in Word97. When you finish writing the letter, you are asked what name you wish to give it. If you do not look at the save screen and read the "location" or "directory" the file will be saved in, how will you find it next time? Microsoft has tried to solve this problem by placing all Microsoft data files in the directory called "C:\My Documents" as the default location, if you did not change it. BUT, Corel stores their files under (in our computer - Corel is in the main folder) C:\COREL4\Draw, and QuickBooks stores your files among the very many files in it's main directory, C:\Program Files\Quickbooks\. Get the picture? Therefore, whenever you transfer a file to your computer, it is important to look and see where it is placed. ( Since Win2000 and XP - almost all go to c:\Documents and Settings\your name\MyDocuments - where "yourname" is the current "user name" you log on with )
D. Where Your Files are Placed When You Download from the Web - Where are they?- Normally, if you have not made any changes, the program you install will tell you where it stores your files. AOL and Compuserve have sub-directories called "downloads" where all of your downloaded files go. If you have installed Download Demon by Netzip, a program that helps get rid of that "interrupted" download that you had to restart five times, and "un-zip's" your files for you, your downloaded files are stored in "C:\My Downloads", assuming that Download Demon took over and downloaded the file!
NOTE: Download Demon is a FREE program offered by NetZip at www.netzip.com. ( Windows XP and Vista have unzip programs included in the operating systems, so these add-on programs are not necessary) It is worth getting because it automatically restarts your download for you if it was interrupted. It is also a program that will un-zip compressed files that are normally used in downloads. At the Netzip.com site, choose the "download" button on the main screen for Download Demon, then look for the "free download" button.
Another very good free program to un-zip and zip files is "WinZip", located at www.winzip.com.
E. Creating Directories to Store Your Downloads and Data Files in One Place- Before you can tell the computer (remember - a computer is a mass of electronic circuits that YOU must instruct, like a child, on what to do. Unlike a child, it will always do what you tell it to!) where you want your files to go, you must first think about it. What way is easy for you, and how much typing do you wish to do to list a "directory" location? We chose direct approach. Our downloads are sent to "C:\Downloads" and our data files are sent to "C:\datafiles". Under datafiles, we made sub-directories for each program that produces data, something like this:
C:\DataFiles\addressbook
\access
\corel
\atech
\misc
\mcafee updates
\quickbook
\word etc.
Our downloads directory has the same types of sub-directories. Once you set up these directories, you may now start placing files in them without the clutter of program files or "Where did they go?" by simple directing the computer to send the files there. How do I do that?
First, you need to create these directories, and we will use the "My Computer" icon in the upper left of your desktop screen. Double click on the "My Computer" icon ( on some computers, you only have to click once. Remember, unless we say different, "click" means with the left hand mouse button. Right click means use the right hand mouse button. ) The window that opens will offer icons and file folders for (file folders are yellow and look like file folders) 3 1/2 floppy (A:), (C:) icon looks like a box or hard drive(may have a name), other hard drives if you have (D:, E: etc.), an icon for your CD Rom or Dvd with a drive letter and other items.
We will use the example and create the directories shown:
Double click on the (C:) icon, and a new screen appears. On that screen, go to the top left and find "file", click once. The drop down window has the word "new", click once on the word "new". Another drop down window appears with the word "folder" at the top, click once on "folder". A new icon will appear with a flashing blue title bar. Use the keyboard and type in the word "datafiles" and hit enter. You now have a yellow folder with the words "datafiles" under it. Double click on this new folder, and a new window will appear with the title "datafiles" with no folders in it. Use the "file" "new" "folder" as many times as you wish to create folders for your programs. DO NOT double click on any of these new folders in this newly created window unless you wish to create another sub-directory!! When done, this new "datafiles" directory should contain a number of yellow folders with the names noted above (access,corel,atech,misc etc.)
You have just created a directory and folders for your files. You can repeat this procedure for a "downloads" directory and any other directory/folder(s) you may which to create.
F. How Do I Tell The Computer Where To Store My Files?-Whenever you wish to download a file, you will be selecting the file from some menu on the web, or you will be downloading an attachment from an e-mail. When you select the "download" or "download now" button, after selecting the file(s) you wish, a pop up menu called the "file download" menu appears (sometimes, depending upon the program and web site, this menu is skipped, as the program or site answers this question for you). You are giver the choice "Open this file from its current location" or "Save this file to disk". Check the box next to "Save this file to disk", if it is not already checked. The next menu to appear is the "Save As" menu. This is where you will specify the file name and tell the computer which "directory" you wish the file placed in.
First, in the lower right section of the "save as" window, you will see the file name the file will be saved under. You have the option of keeping that file name or changing it to whatever you wish, AS LONG AS you DO NOT change the extension. For example, a file listed is "cor7623instl.exe" in the "File name" box. We may change this to "CorelUpdate5-11.exe" or whatever we wish, as long as the ".exe" or ".zip" is not changed. This means that the file "cor7623instl.exe" will be saved on our computer as "CorelUpdate5-11.exe" when we download it. We do this sometimes so that we can identify the file in our language at a future date. Do not make any changes to the "Save as type" box!
IMPORTANT - ALWAYS WRITE DOWN OR REMEMBER THE FILE NAME YOU ARE DOWNLOADING!
You can always find it on your computer if you remember the name. Sometimes, if you do not remember the name, you can go back to the location you were downloading from to find the file name by starting the file download process again until the name appears, then cancel.
The next item we look at in the "Save As" menu is the box in the upper portion of the menu after the words "Save In". This box tells us what "folder" the file will be saved in.
THIS IS THE IMPORTANT PART! - If you do not know where this folder is located, find the down arrow to the right of the box and click once. The "directory path" (as described in item 3.D.A above) now appears as a "directory tree". If you make no changes here, selecting the "Save" button in this menu will place the file in that "directory".
In the example, we are trying to download the Corel update file to our "C:\downloads\corel", but the "Save As" menu wants to place it in the "C:\My Downloads" directory! We change this by clicking on the "down arrow" at the end of the box following the words "Save In". When the pop-up menu appears, you will see a "directory tree" showing "C:", and a line down to an open folder named "My Downloads". Click once on the "C:", and all of the main folders will appear. Move down until you find the directory of your choice, and click once. The folder will open, and all sub-folders under your choice will appear. In our case, we clicked on "downloads", then "corel", and the "corel" folder now shows to be open ( there may or may not be files listed under "corel"). You will now find that the words and folder location in the top bar after the words "Save In" now shows and open folder with the name "corel" You have just redirected your download to be saved in the directory of your choice.
Let us take the file we just downloaded, "CorelUpdate5-11.exe" and find it. It is now two days later and you ask yourself, where did I put it, how do I find it????? You can only use this procedure if you KNOW the file name.
On the lower left of your monitor screen, find the "START" button. Left click once on the word "START". And a pop-up menu appears. Go up to "Find", click once, then click on "files or folders…." A new menu appears, "Find: All Files". Type in the file name you with to locate in the box labeled "Named", look at the box labeled "look-in" to make sure it says (C:), and click the "find now" button. If the file is on your "C" drive, the name and location will appear in a new screen under the "Find: All Files" menu.
If your file is a ".zip" or ".exe" file, and you have installed WinZip or Download Demon, you may double click on the file in the screen that just found your file, and it will install or open.
---
A Healthier coffee for you, a smooth Gourmet taste with less acidity at an affordable wholesale price
---
---
4. Three-Way Calls -
With the advent of Flat Rate Long Distance, the idea of who places the three-way calls is going thru a paradigm shift. In an effort to support our downlines, you would initiate the three-way, or have your downline three-way you in so they they got used to operating costs. Three-way as we know it now changes, because by the use of what we call "daisy chaining", you can support your group by using the Flat Rate platform, incurring no additional costs!

For example, your customer calls you on the flat rate platform, and you call the prospect on the platform, and let your person introduce the prospect. OR, you schedule a time with your customer when you will be available to help them. ( We prefer this). You call your customer, prepare your information about who will be on the line, and your customer uses his platform to make the calls. You now have three-ways without penalties to anyone. All this takes is a little shift in your mind set, and the concept is totally duplicatable, for both your customer and their prospect!
Go To Top
---
E. Should You Open That E-Mail??-
As you "surf the web", various sites will capture information about you, and your e-mail name. Ever notice when you get a forwarded e-mail from a friend, everyone who ever received a copy of that e-mail is listed, unless the "blind copy" feature in the "send copy to" selection when you send e-mails is selected. That means you will start receiving lots of e-mails!!! If you DO NOT have a virus detection program like McAfee or Norton, you are playing with fire if you open an e-mail from someone you do not know! That is how viruses can destroy all of your data, and even render your computer useless!! A Word of Caution:: Anti-Virus programs will slow down start-up of your machine, and will slow down downloads.This is because they work in the background checking your computer on start-up, and files during downloads. If you also use a "Fire-Wall" type program ( ie: ZoneAlarm or Symantic products), start-up and downloads will slow even more.
NEVER open an e-mail with curious titles like "Mothers Day Gift" "I Love You" "Cute" etc. unless you absolutely know that the person who sent it is a friend! ( And call them first to make sure their computer is still working!)
NEVER EVER open an email or click a link in the e-mail from your bank, credit card company, online debit card system ( PayPal and the like ), E-Bay etc., including your Dell, Social Networks and the like. Use your e-mail providers service to report SPAM and delete right away. If you are curious, close your e-mail system and log into your bank or whoever using the secure links they gave you when you opened the account. This includes E-Bay and your Social Network sites.
Additionally - Virus and Phishing programs take on some ingenious methods to catch you. Even with up-to-date programs and filters activated, they figure out a way to PopUp a screen that warns you your Virus/Spyware programs detected a problem. One in particular, SpyWare2009, is very dangerous because it is free, and VERY persistant. This particular program shows a scan taking place and asks you to fix problems. DO NOT. If you are not computer savy, and this shows up, disconnect power to computer ( do not use shut-down ) and get professional help. This program, and a number of variations by same company, embeds itself in your system automatically, and then uses YOUR machine remotely to send the virus to everyone you know, while collecting every bit of info about you.
Virus programs are only good if you keep them up-to-date. New viruses are spread over the web every day, and you must constantly update your virus detection files ( once a week is suggested if you use the web constantly). These updates are usually free. We have made the virus update web site a "favorite", so we do not have to remember the web site location. Today, many of these programs have an automatic update feature which starts every time you start your computer ( you guessed it, slows done startup ).
How about the e-mails from the college girl who has a gift for you. You open that one, a porn site, and you will start getting more e-mails from "your friend". Click on the link to view the porn site, and you will be inundated with porn e-mails for the next three months.
Attachments to e-mails are even more dangerous, because here is where you actually download destructive viruses hidden in legitimate files, or so you think. DO NOT download ANY attachments unless you are absolutely sure who they came from (and that they do not have a virus).
---
---
F. Definitions of some computer terms:
"Desktop" The entire area of your screen (monitor) where all of your icons appear when you start windows.

"Task Bar" Contains the Start Button (If it is not visible, hold down Ctrl and Press Esc.) and all minimized programs.

"Start Menu" The Pop-up Menu that you see when you click on the Start Button.

"Folder" A folder is a file folder, like that you would find in a filing cabinet, used to help you locate programs, files, or other folders.


"Shortcut" An icon (one use of a shortcut) on your "desktop" to get you to a file or program.


"Explorer" Right clicking on the "START" button will bring up the "explore" feature. This is a very powerful feature of Windows which allows you to move, copy and/or modify everything about your computer. All of your programs and files... INCLUDING ALL OF THE TECHNICAL files that enable your programs and computer to run (or work correctly) can be accessed this way. Use caution here - The most important thing to remember in "explore" is... If You Didn't Create it... Don't Delete It... AND... Don't Move it.

"Maximize Button" Upper right of screen - between the "_" and the "X" buttons. If the large box appears inside the button, you can make your current page view, "window", fill the entire screen.

"Minimize Button" Upper right of screen, the "_" in the left hand box button, places the current "window" on to the Taskbar.

"Restore Button" Upper right of screen - visible as a double box inside the center box button, and will restore the "window" to the size it was before it was last minimized or maximized. It could be any size and can be positioned anywhere on the screen. You can size a window only when it is in this "restore" setting.

"Close Button" Upper right of screen, the X in the box button at the right. Will close any program or screen and is available all the time.

"Moving a Window" Hold down left mouse button with the pointer on the "title bar" to move any box or window to a different location on the screen.

"Re-sizing a window" Make a window larger or smaller by placing the mouse pointer on the border. When the pointer turns into a "double arrow", hold down the left mouse button and drag the window edge to the size you want.

"Delete" Moves the item into the Recycle Bin. Use Extreme Caution any time you press Delete. (Note: Deleting an Icon does not Delete the Program.)

"Recycle Bin" The "Recycle Bin" stores deleted items so that you can restore them if you make a mistake. Whenever you delete an item, and it asks "place in recycle bin?", this is where it goes. IF YOU DO NOT GET THAT MESSAGE, chances are the file is gone forever. Before you "empty" the recycle bin, make sure the is nothing you will ever want again in there, because it is gone forever when you empty.

"Cancel" This is the best way to get out of anything, or to make sure any changes made are not saved. (Sometimes you make changes to a document, and don't want to save them). When in doubt, cancel it!

"Dialog Box" Any Box that pops up on the screen and requires you to answer before you can proceed. ALWAYS READ ALL DIALOG BOXES BEFORE YOU ANSWER THEM !!!

"Click" Right or Left "click" your mouse button on something (ONCE) to select it.

"Double-Click" Left click twice (Rapidly) to open a program from a program icon or file. Example, double click on a ".doc" file will open Word97 and the file at the same time.

"Click and Drag" With the left hand mouse button, click and hold down the mouse button and drag the item. You can also drag across text this way to "select it", so you can make changes, move, delete, change font size, color etc.

"Right Click" This is a unique feature of Windows 95. You can "right click" at almost any time and bring up a Pop-Up menu which allows various choices. You can press the "ESC" key to close the Menu.

"Right Click and Drag" Moves files, folders, and programs, and allows the creation of shortcuts.

"Ctrl + P" Hold down the "Ctrl" key and press "P" key to Print.

"Ctrl + X" Hold down the "Ctrl" key and press "X" key to Cut. When you "cut" something, it is removed from the document, and you may then "Paste" it.

"Ctrl + C" Hold down the "Ctrl" key and press the "C" key to copy and item. When you "copy" something, a copy is placed on the clipboard, allowing you to "paste" it.

"Ctrl + V" Hold down the "Ctrl" key and press the "V" key to paste. You must first "Cut" or "Copy" before you can "Paste".

"Print Screen" Press the "Print Screen" key on the keyboard to copy everything visible on your computer Monitor (Screen). You can "paste" after you "Print Screen".
---
---
4. Three-Way Calls -
With the advent of Flat Rate Long Distance, the idea of who places the three-way calls is going thru a paradigm shift. In an effort to support our downlines, you would initiate the three-way, or have your downline three-way you in so they they got used to operating costs. Three-way as we know it now changes, because by the use of what we call "daisy chaining", you can support your group by using the Flat Rate platform, incurring no additional costs!

For example, your customer calls you on the flat rate platform, and you call the prospect on the platform, and let your person introduce the prospect. OR, you schedule a time with your customer when you will be available to help them. ( We prefer this). You call your customer, prepare your information about who will be on the line, and your customer uses his platform to make the calls. You now have three-ways without penalties to anyone. All this takes is a little shift in your mind set, and the concept is totally duplicatable, for both your customer and their prospect!
Go To Top
---
---
5. The Last Computer Buyers' Guide -

A Little Dated - but still has valid points -
The Last Computer Buyers' Guide is an article from "Slate" by Bill Barns. If you plan to buy the latest "super-computer", read this!
The Last Computer Buyers' Guide
You'll never have to ask for advice again.

By Bill Barnes
Bill Barnes, Slate's founding program manager, is vice president of technology for merchant solutions at GiftCertificates.com. Posted Thursday, June 15, 2000, at 4:00 p.m. PT


"Which computer should I buy?" folks invariably ask me after they learn that I work in the computer business. I don't know what the latest and greatest computers are because I don't buy them very often (usually my employer buys them for me). Yet I generally have good advice to offer, advice that is timeless because it isn't about specific manufacturers or models. And so, with the full intention of never having to say any of this again, here are my recommendations on how to buy a computer:

1.Wait as long as possible. Computers get cheaper and more powerful monthly, and sometimes weekly. If you don't have an immediate need, put it off a little longer, and you'll either get the same technology for less money or more technology for the same money.
2. Always buy n - 1. Let's use the label n to describe today's latest and greatest technology. Whether it's DVD-RW or RDRAM or a 1,000-MHz Pentium III, n is always the coolest thing around-it makes gear-heads drool and reach for their wallets. But there are two problems with technology n: 1) It's expensive-you are paying a premium to be the first in line; and 2) it's unproven. Intel's first Pentiums had math problems, the software that runs new video boards ("drivers") often has glitches. If you go with n - 1-yesterday's technology-the actual difference in performance will be small. But you'll save some money and not have to work as an unpaid tester for some corporation.
3. Your new computer is already obsolete, but will still be good for the next four years. The day you buy your computer, some new technology will be announced that will make it look as advanced as a rock. But if you took my advice and bought n - 1, you've already admitted that you can live without the latest. In three years, your zippy new computer will seem as slow as a slug and its storage capacity will seem microscopic, but it will still run all today's software as well as it does today. After four years, two things will happen: You'll want to run newer software that requires or benefits from newer technology; and, after watching the latest zippy computers in action, you'll no longer be willing to wait for your old machine to load and run your favorite applications. At that point, you have my permission to buy a new computer.
4. Plan for the next four years. What applications will you use in the near future? E-mail, Web surfing, and word processing don't take a lot of horsepower, but photo retouching requires a lot of memory and hard drive space, and video editing even more so. Games need blazing speed and a hot video board with a lot of video memory. What peripherals will you use (e.g., printer, scanner, PalmPilot or Pocket PC)? How will they connect to the computer? Do they all need to connect at once? What type of Internet connection will you use-does it require a network card? What is your backup strategy? Will this computer be part of a home network? Make a list, now.
5. Get the nicest monitor you can. You'll spend a lot of time staring at it, so do your poor eyes a favor. Monitors don't improve as rapidly as computers, nor do prices fall as quickly. Nicer doesn't always mean bigger, but it should be big enough and as bright and clear as possible. Hint for early 2000: Those expensive large flat-screen monitors are technology n. Full disclosure: I own one.
6. Buy the biggest hard drive you can. The incremental cost is low, and hard drives fill up quickly. And while you can always upgrade later, it's nontrivial to add or replace a hard drive (and you may have to replace, as some computers only have room for one). Even if you're happy to pay someone to install a new hard drive, you still have to transfer your files. But that shouldn't be so hard because you're already backing them up regularly, right?
7. Pay attention to slots when choosing the amount of memory. Memory comes on little cards that fit in slots. Find out how many memory slots your prospective computer has and how the memory is configured. If you think you'll need more memory one day, leave one or more slots free. For instance, say a computer has two slots and memory comes in 32-MB, 64-MB, and 128-MB cards. A 96-MB computer will fill up both slots (64 MB + 32 MB = 96 MB), but a 128-MB computer might leave one free. Go for the latter, even if it costs a little more, because you're leaving room to grow without throwing memory away. So let's say you do decide to fill that first slot with 128 MB, and let's say that's all you need right now. Should you go ahead and fill the second with 128 MB just to get it over with? No. Next month it will be cheaper, and in a year it will be dirt cheap. Buy it when you need it.
8. Count interfaces. One network card, one video card, one serial card-and my new computer is out of accessory slots. If I want to add a DVD drive with MPEG decoder, I'm out of luck. Don't let this happen to you. Think hard about the peripherals you have now and what you might reasonably expect to add in the next few years, and make sure your computer is prepared. There are many kinds of interfaces-accessory slots, serial ports, parallel ports, USB (universal serial bus), SCSI (small computer systems interface), and no doubt in the future there will be others. Some allow many devices to share a single interface or to "chain" devices together, some don't. Just make sure your future needs will be taken care of.
9. Buy refurbished/remanufactured units. Most name-brand manufacturers now offer refurbished systems either at a discount or via auction, and they come with full warranties. Plus, when you buy a refurbished system you're getting n - 1 almost by definition. (Or not-I bought my snazzy large flat-screen monitor as a refurbished unit at nearly half-price.) One drawback: Refurbished computers usually come as is, making it harder to get what you really want. Avoid bargains that include stuff-like a $150 network card-that you won't use. If it's advertised as "$100 off list," then you've just effectively paid $50 extra!
10. Pay attention to bundled software. Software is expensive when bought at retail, but a great bargain when bundled with a computer purchase. However, bundled software is no bargain if you don't want or need it.
11. Don't automatically buy your peripherals with your computer. When you buy computers online, they always try to sell you a printer or a scanner or other peripherals at full price. Don't buy until you do some shopping: You may find that peripheral at a steep discount elsewhere.
12. A notebook offers few advantages over a desktop if you never move it. Notebooks are cuter, cooler, and handier than desktops, but they're also 50 percent to 100 percent more expensive than desktops with comparable power. Also, they're not very expandable. If you really need portability, don't get one of those 8-pound fully featured notebooks that are too big and heavy to take on business trips. Get a lightweight notebook that may not have all the bells and whistles-but which you'll actually take with you.
13. Buy it direct from the manufacturer. Otherwise you're paying somebody a retail markup.
What? Don't I prefer Dell to Gateway? PCs to Macs? Towers (like a Power Mac G4) to all-in-ones (like an iMac)? Honestly, I have my opinions, but they're only opinions and they might not be as good as yours.
So, until the time comes, three years hence, when it's time to replace my year-old computer, this is my last word on the subject. Don't even think of asking me for additional advice.